About Our Company
Technology That Builds #DevSecTrust
Checkmarx is the enterprise application security leader, helping security and development teams build DevSecTrust by securing every phase of development with our cloud-native platform. We proudly serve 1,800 customers, including 60% of Fortune 100. 

The Global Application Security Testing Leader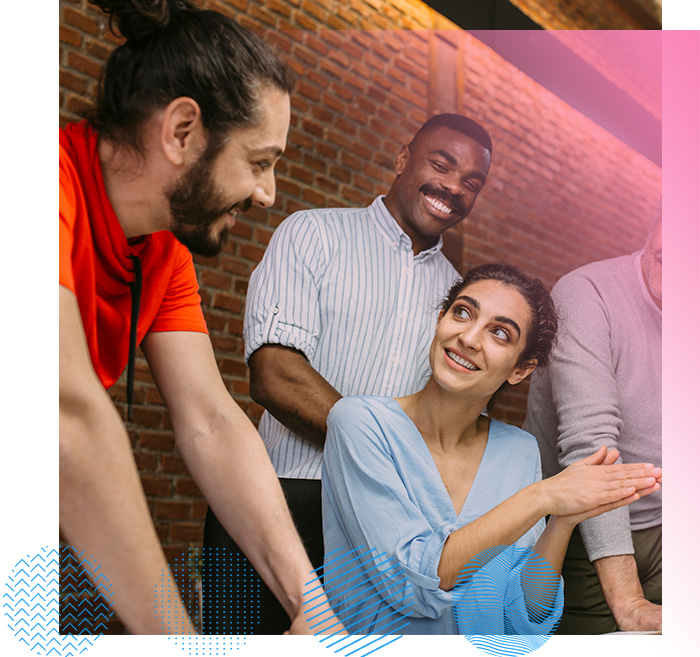 Our mission is to provide the technology, expertise, and intelligence that enable developers and enterprises to secure the world's applications. We help companies deliver secure software faster, making the world safer for all of us.
We take our responsibilities as a corporate citizen seriously. It's important to us to support the people and communities we serve, wherever we operate through volunteer days, charitable contributions, and mentoring opportunities. As a trusted and consultative partner, we're here to help you build tomorrow's secure applications, today.
We can't keep all this talent to ourselves. Our Security Research Team shares the latest findings on software vulnerabilities and development technologies to help make the industry more secure. We're also a leader of the OWASP API Security Top 10 project and contribute to the open source community with KICS, among other collaborations.
We attract great employees, partners, investors, and customers. Take a closer look at who we are and what we've been up to.
Customers in 70 countries
Employees in 23 countries
KICS downloads in the first 4 months
If you'd like to work for us or partner with us, just click below.
"As an early innovator in the application security testing market, Checkmarx has been relentless in our mission to continuously innovate and lead the industry with solutions that dramatically improve software security while meeting the evolving needs of the modern software development landscape. The Checkmarx Software Security Platform fits right in to an automated DevOps environment and addresses all stages of the SDLC, enabling our customers to accelerate delivery of secure software."